Line-up dialogue panel
Professor Asit K. Biswas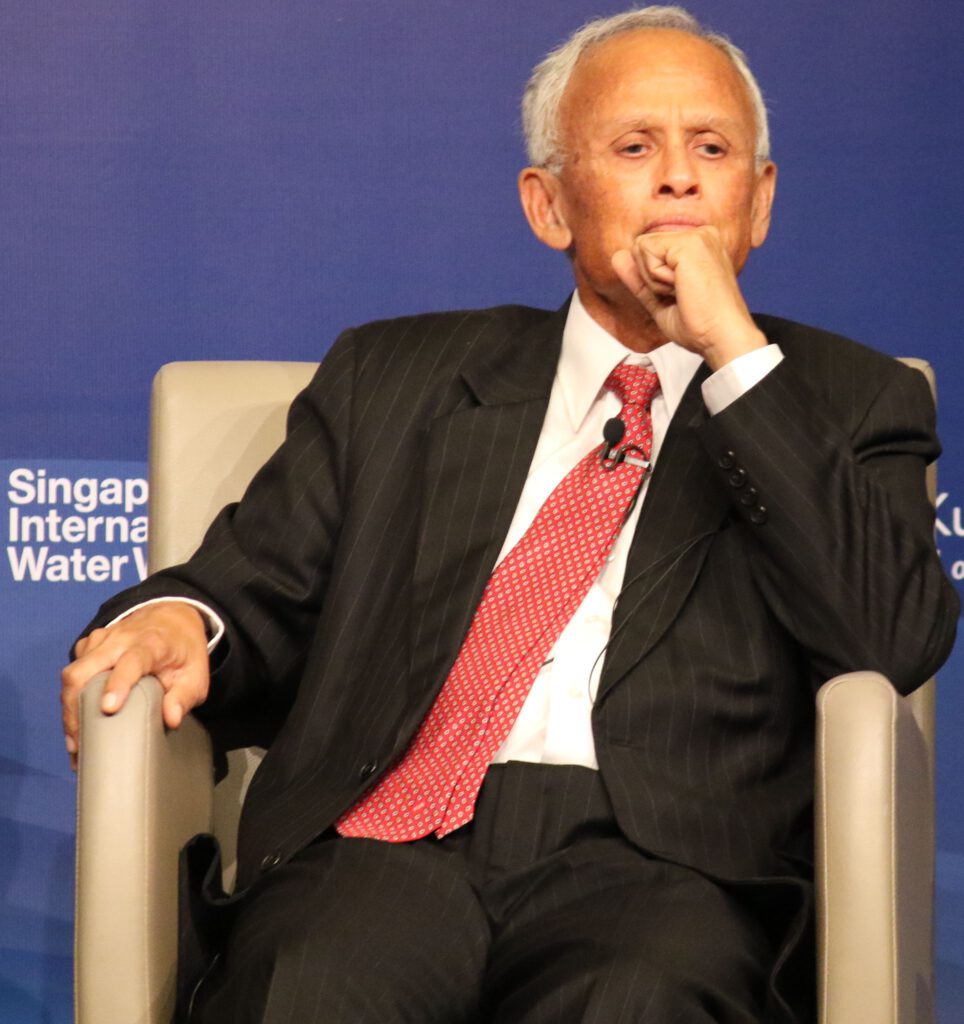 Distinguished Visiting Professor, University of Glasgow, UK; Director, Water Management International, Singapore; and Chief Executive, Third World Centre for Water Management, Mexico.
Prof. Asit K. Biswas is universally acknowledged as one of the world's leading authorities on water, food, environment and development-related issues. He has a very distinguished career as an academic; senior public official in Canada; advisor and confidant to Presidents, Prime Ministers and Ministers in 23 countries, six Heads of United Nations Agencies, two Secretary-Generals of OECD, several Heads of bilateral aid agencies, and four CEOs or Chairmen of MNCs in Fortune 500 list.
He has worked and lived in all continents except Australia. He was a member of the World Commission on Water, and co-founder of International Water Resources Association and World Water Council.
He was a member of the Global Agenda Council of the World Economic Forum and is currently member of the International Advisory Board, Pictet Asset Management, Geneva; member of the Advisory Board, Indian Institute of Technology, Kharagpur; and Strategic Advisor, Singapore International Water Week.
Among his numerous awards are Crystal Drop and Millennium Prizes of the International Water Resources Association; Walter Huber Prize of the American Society of Civil Engineering; Stockholm Water Prize, considered to be the Nobel Prize for water, for "his outstanding and multi-faceted contributions to global water resource issues;" "Person of the Year" award from Prime Minister Harper of Canada; Aragon Environment Prize of Spain. Reuters named him as a "one of the top 10 water trailblazers of the world." Impeller magazine selected him as "true global water hero."
Because of his manifold research contributions, he has received seven Honorary Doctorates of Technology or Engineering from leading global universities, including from both University of Glasgow and University of Strathclyde. He was elected an Academician over 20 years ago. He currently has an h-index of 46. Google Scholar lists 950 of his publications and over 10,400 citations of his work. He has a Research Gate score of 42.1, which puts him into the top 2.5% of all scientists from all disciplines from the entire world.
He is the author or editor of 89 books. His work has been translated into 42 languages. Prof. Biswas is the founder of the International Journal of Water Resources Development and was its Editor-in-Chief for its first 29 years. He is a regular media contributor to BBC,
CNN, CNBC, TRT, Project Syndicate, The Conversation, Channel News Asia, MediaCorp and China Daily on issues related to natural resources management, climate change, environment, geopolitics, international relations, business strategies and innovations. His opinion pieces in various international media are now read by some 1.74 million readers annually all over the world.
---
Mr. Chan Soon Guan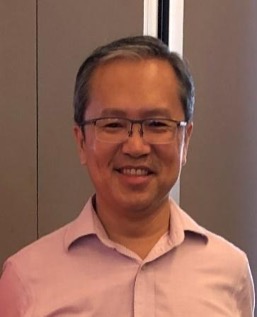 Deputy Chief Executive (Policy & Development)
PUB, the National Water Agency of Singapore
Soon Guan leads the Policy & Development Group in PUB, providing strategic direction and guidance on the development of strategies, plans and policies to ensure resilient and sustainable water supply and coastal protection for Singapore. The Group takes charge of long-term and integrated planning of major water infrastructure, digital transformation, organisational and manpower development, enterprise risk management, public communications and engagement, as well as corporate services and governance.
Soon Guan had previously held various senior positions on strategic planning and policy, environmental sustainability, public sector's central shared services, as well as organisational and business development in the Ministry of Finance, Ministry of Sustainability and the Environment, Urban Redevelopment Authority, Ministry of Health, Ministry of Manpower, and NTUC Income Insurance.
Soon Guan graduated from the University of Cambridge (United Kingdom) with First Class Honours in Economics, and from the University College Dublin (Ireland) with Masters of Science in Finance. He is also an alumnus of Stanford Executive Programme.
---
Dr. Megumi Muto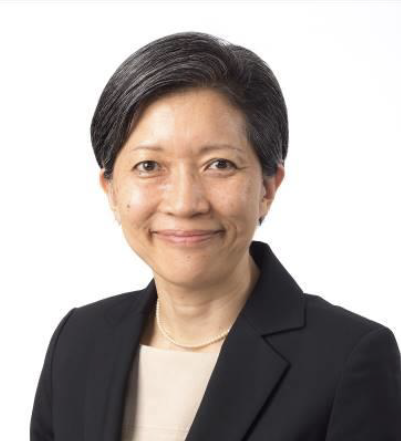 Vice President
Japan International Cooperation Agency (JICA)
5-25 Nibancho, Chiyoda-ku, Tokyo 102-8012, JAPAN
Prior to her appointment as Vice President (development finance, mobilization, partnership) in February 2021, Dr. Muto has held leadership roles at Ogata Sadako Research Institute for Peace and Development, Global Environment Department, and France office. During 2010-2015, she was responsible for the Philippines and the Pacific.
Dr. Muto has written extensively in the area of impact evaluation. She has also co-led a WB-ADB-JICA book on the impact of climate change on Asian coastal mega cities.
She holds PhD in development economics, MPA and EMBA.
---
Professor Otto Spijkers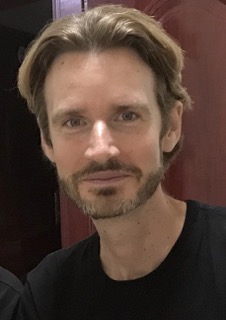 Otto Spijkers was professor of international law at Wuhan University's China Institute of Boundary and Ocean Studies as well as its Research Institute of Environmental Law, and founding staff member of its International Water Law Academy. He is managing editor of the Chinese Journal of Environmental Law.
Prior to joining Wuhan University, he worked at the Utrecht Centre for Water, Oceans and Sustainability Law and Netherlands Institute for the Law of the Sea of Utrecht University, Netherlands. He was visiting lecturer inter alia at Peking University Law School, Xiamen University's China International Water Law Programme, the Università degli Studi di Salerno (Italy), and the Université Catholique d'Afrique Centrale (Yaoundé, Cameroon).
He wrote his doctoral dissertation, entitled The United Nations, the Evolution of Global Values and International Law, at the Grotius Centre for International Legal Studies of Leiden University.
He worked as public services coordinator at the Peace Palace Library, as international consultant and coordinator for the United Nations International Law Fellowship Programme, as intern for the Appeals Chamber of the International Criminal Tribunal for Rwanda, and as intern for the Office of Legal Affairs of United Nations Headquarters.
Otto Spijkers studied the basics of international relations at the University of Sussex. He then studied international law at the University of Amsterdam, New York University School of Law (exchange student), and the Hague Academy of International Law (2009 session). He studied philosophy at the University of Amsterdam and the University of Malta (exchange). He obtained a Diplôme approfondi de langue française.
---
Professor Glen Kowach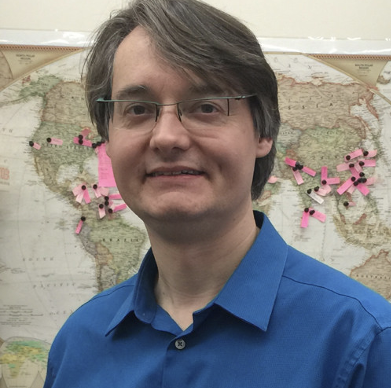 My research interests in solid state inorganic chemistry include the deposition of crystalline and  morphous thin films,growth of single crystals, fabrication of nanocomposite glasses, and exploration of novel electronic, magnetic and optical materials. The focus of this research includes synthesis and atomic structure determination and is enhanced by collaboration to characterize physical properties.